Grip
Clamps, Arms, Mounts, Stands, Etc.
ATS Communications brings you a wide choice of grip clamps and mounting accessories for audio, video, lighting, and other mounting needs
ULTRACLAMP, ULTRAMOUNT, ULTRAPOD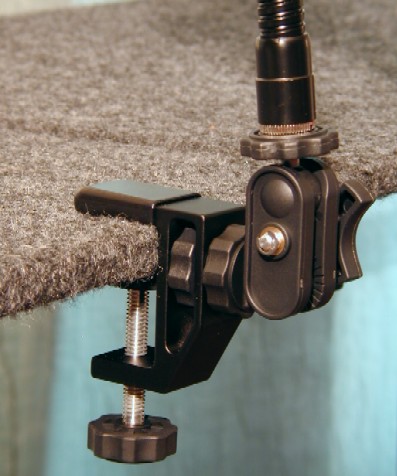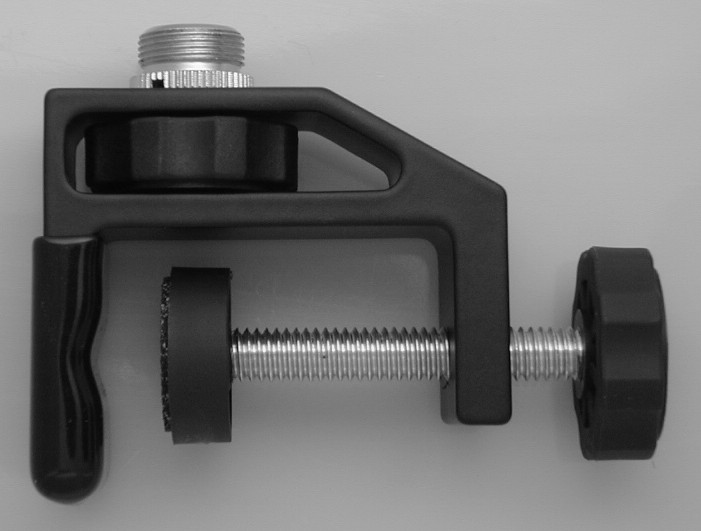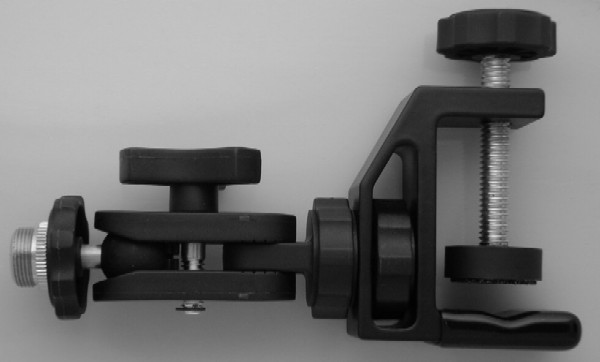 Looking for a new Microphone Podium Clamp or compact table tripod?
The new Ultraclamp is a powder coated aluminum alloy clamp measuring only 2.25"x 3.25" x
1.125". It has a maximum. jaw opening of 1.5", and with a 1" cork disk and a rubber coated base. It will not mar sensitive surfaces, it can clamp to flat or round objects, and can be used with the Ultramount or Rowi ball & socket heads.
Model # UCA-T has the Ultraclamp, Ultramount & 5/8" thread adapter (left photo).
Model #UCA-2T has both 3/ & 5/8 adapters. MORE ULTRACLAMP / ULTRAPOD INFORMATION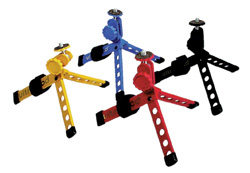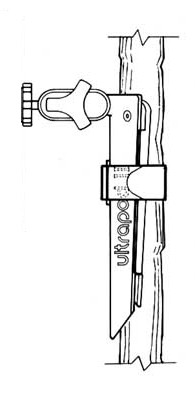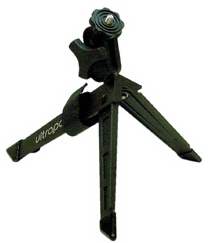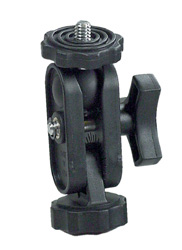 The Ultrapod I (smaller) & Ultrapod II (larger) are compact, light weight, stable mini tripods with a ball & socket head. The unique Velcro strap allows it, when closed, to be attached to a round object (stand, tree limb, etc.). The pointed tips of the Ultrapod I when closed, enable it to be used as a ground stake.
The Ultramount is a ball head with 1/4-20 top & bottom threads. It can rotate on the Ultraclamp at 45 degree indexed increments
Ultrapods & Ultramounts are injection molded from fiberglass reinforced nylon with aluminum threaded components.